Fees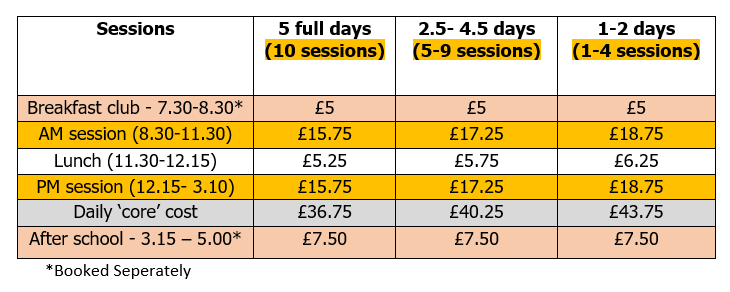 Fees and sessions
We strive to meet the needs and requirements of every child and their families. These are the standard sessions but any combination of the following can be used. If you are unsure, please don't hesitate to contact us and we can assist you with what we can offer. All options are subject to availability.
Free Early Years Education
If your child is eligible for two, three or four year old funding then you will be able to use this funding the term after their birthday. For Free for two funding and for the extended 30 hour entitlement for three and four year old's there is eligibility criteria and you need to apply. Entitlement to a Free Early Education place does not offer a guarantee of a place at any one provider or a particular pattern of delivery.
"We have had an amazing experience in both Peach and Pear class with such caring and dedicated staff. The support we have had from all members of staff have been the absolute best"

- A Greenfields Parent