Year R
Year R consists of 2 classes - Apple Tree and Cherry Tree class. Each class has space for 22 children, with 2 adults per class and an additional adult that works across both classes. During child-initiated learning, children will have the opportunity to learn in both classrooms, and in our vast and engaging outdoor areas.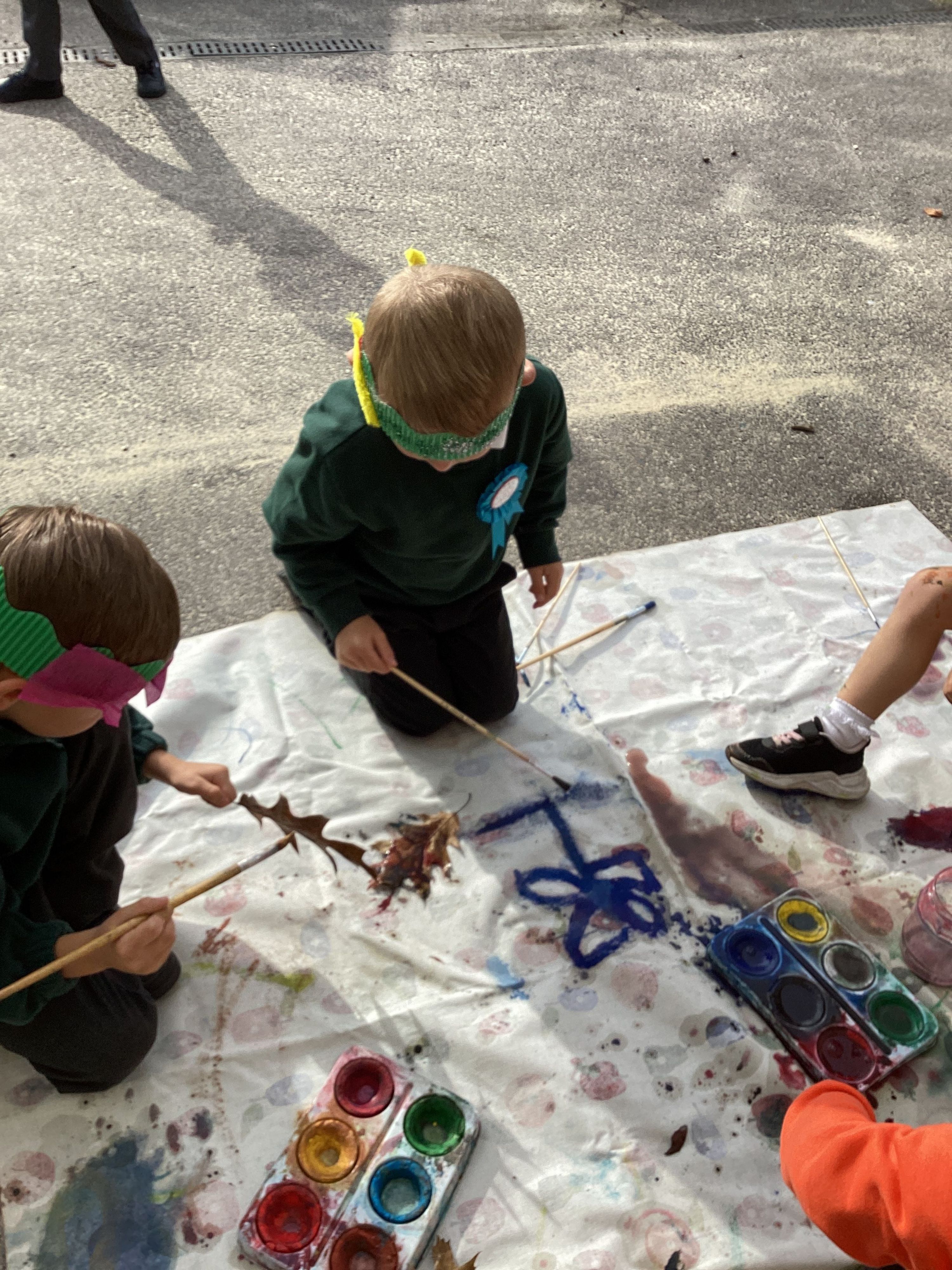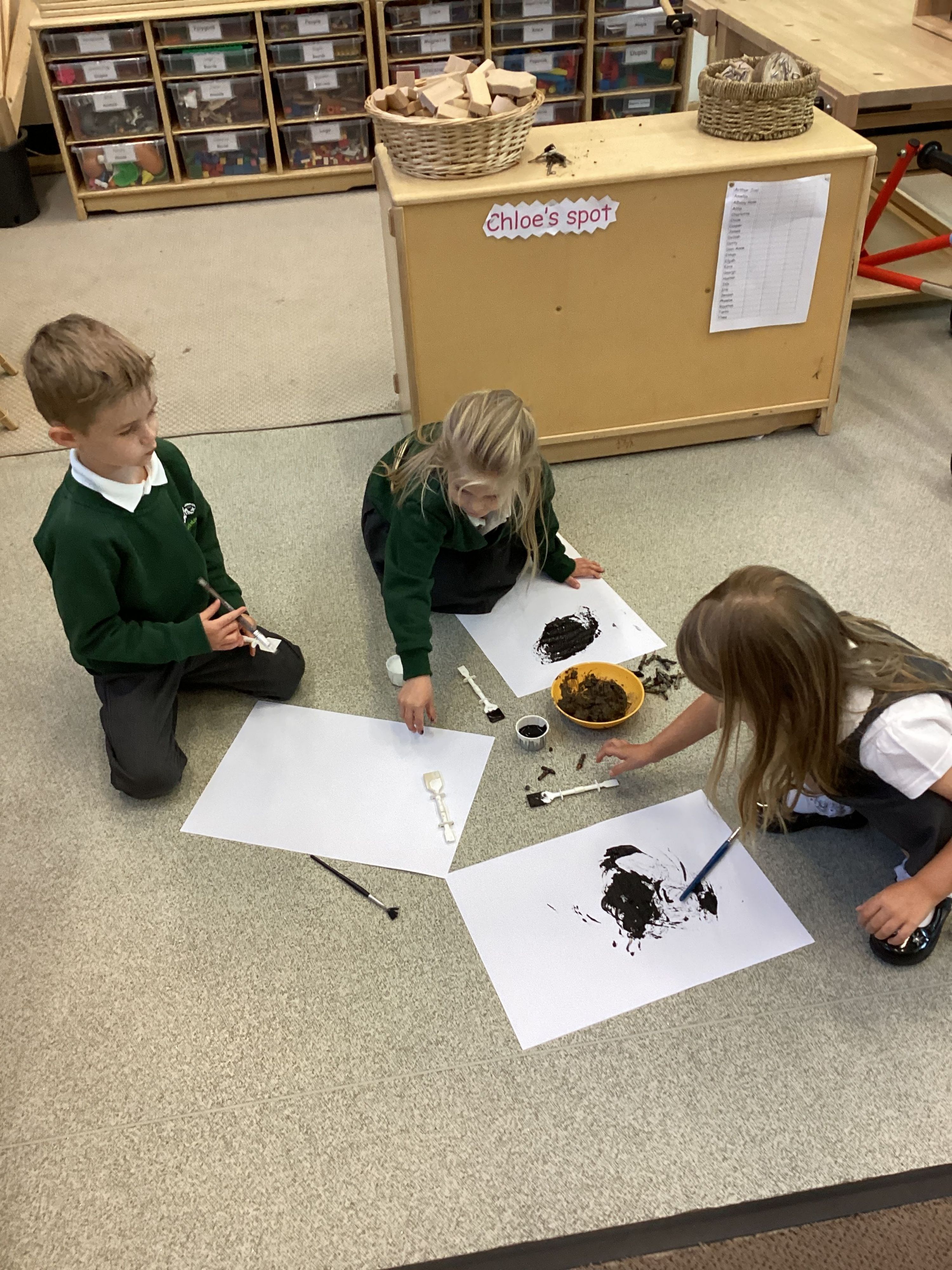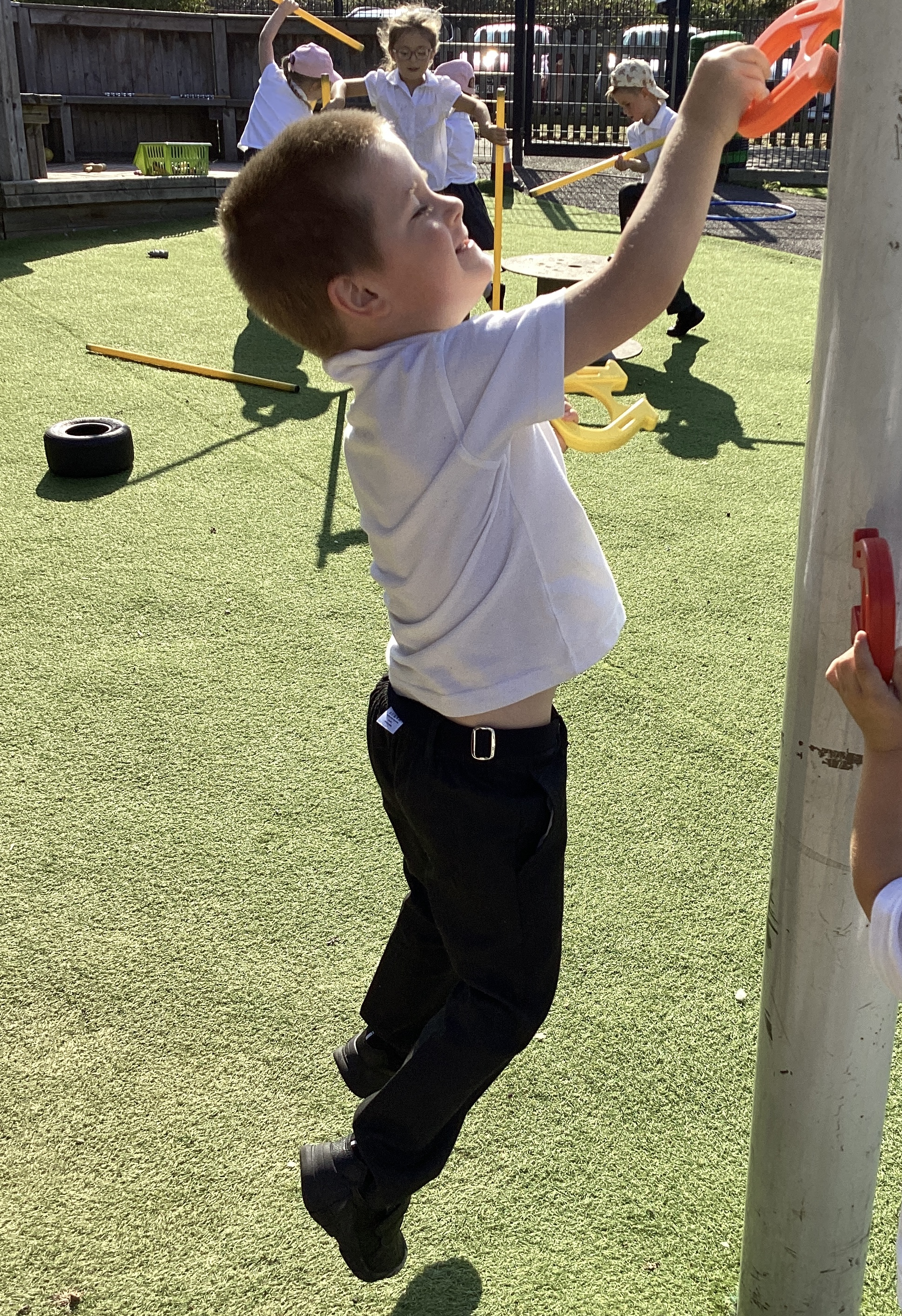 Child Initiated Learning
During the school day, children will have the opportunity to choose the activities they would like to do. While this may look like they are just playing, child-initiated time for children to extend and apply their learning. They are encouraged to explore, take risks, make decisions, solve problems (stepping out of their comfort zone) and share their achievements with others.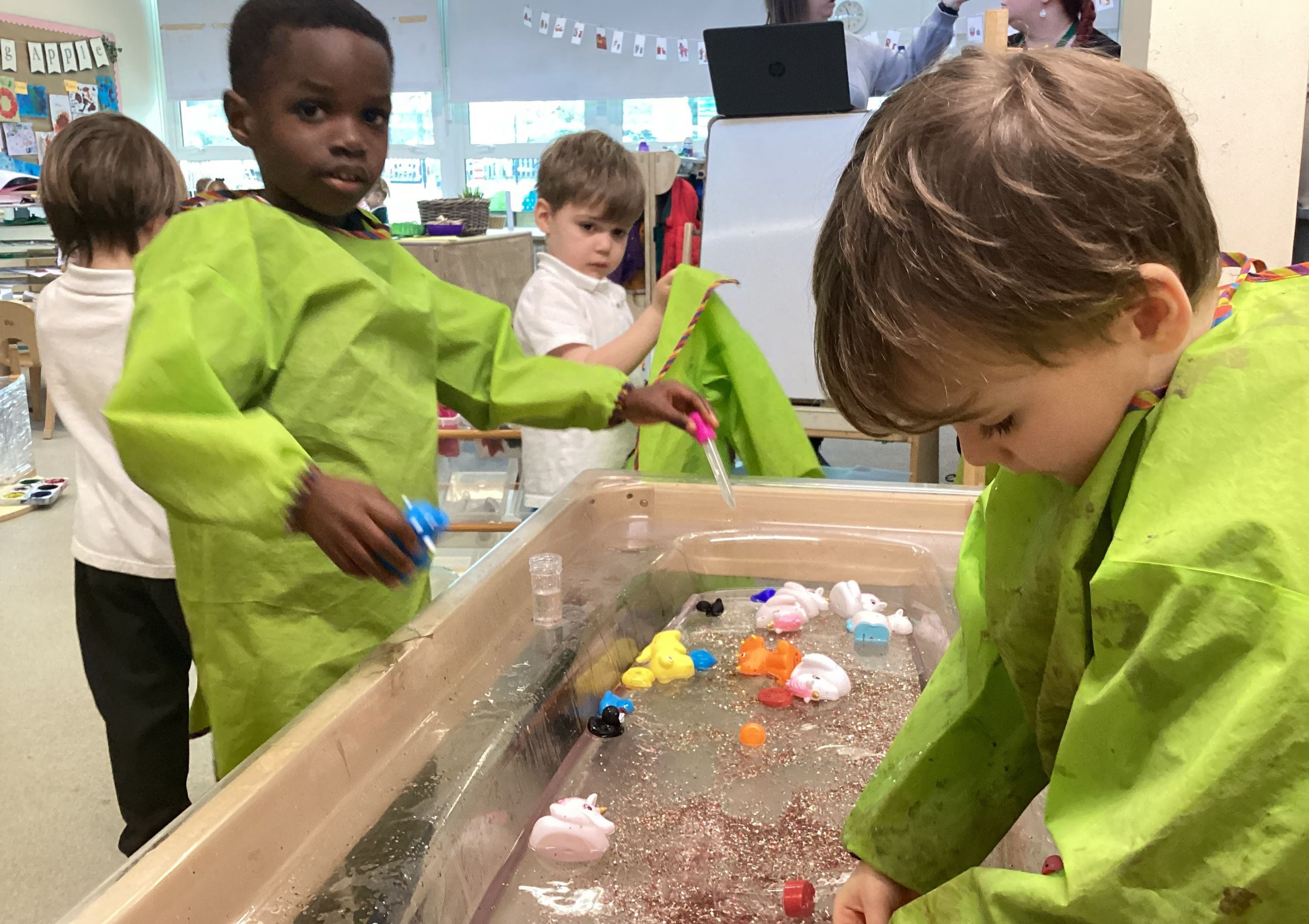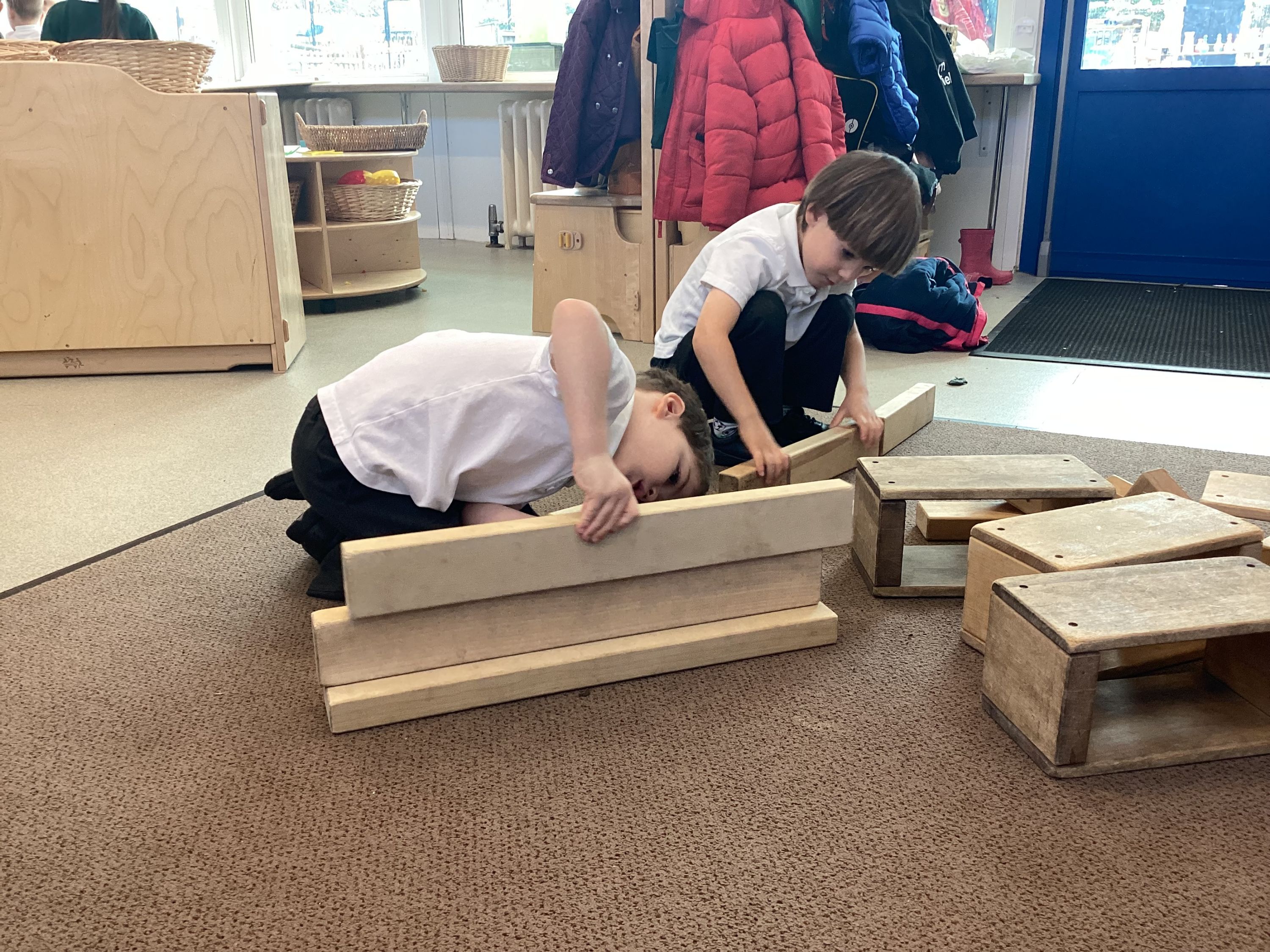 Reading
We understand how important reading is, so each phase has its own library. Children can visit the library regularly and have access to a huge variety of high-quality books from a range of genres including, fiction, non-fiction, magazines, comics and much, much more!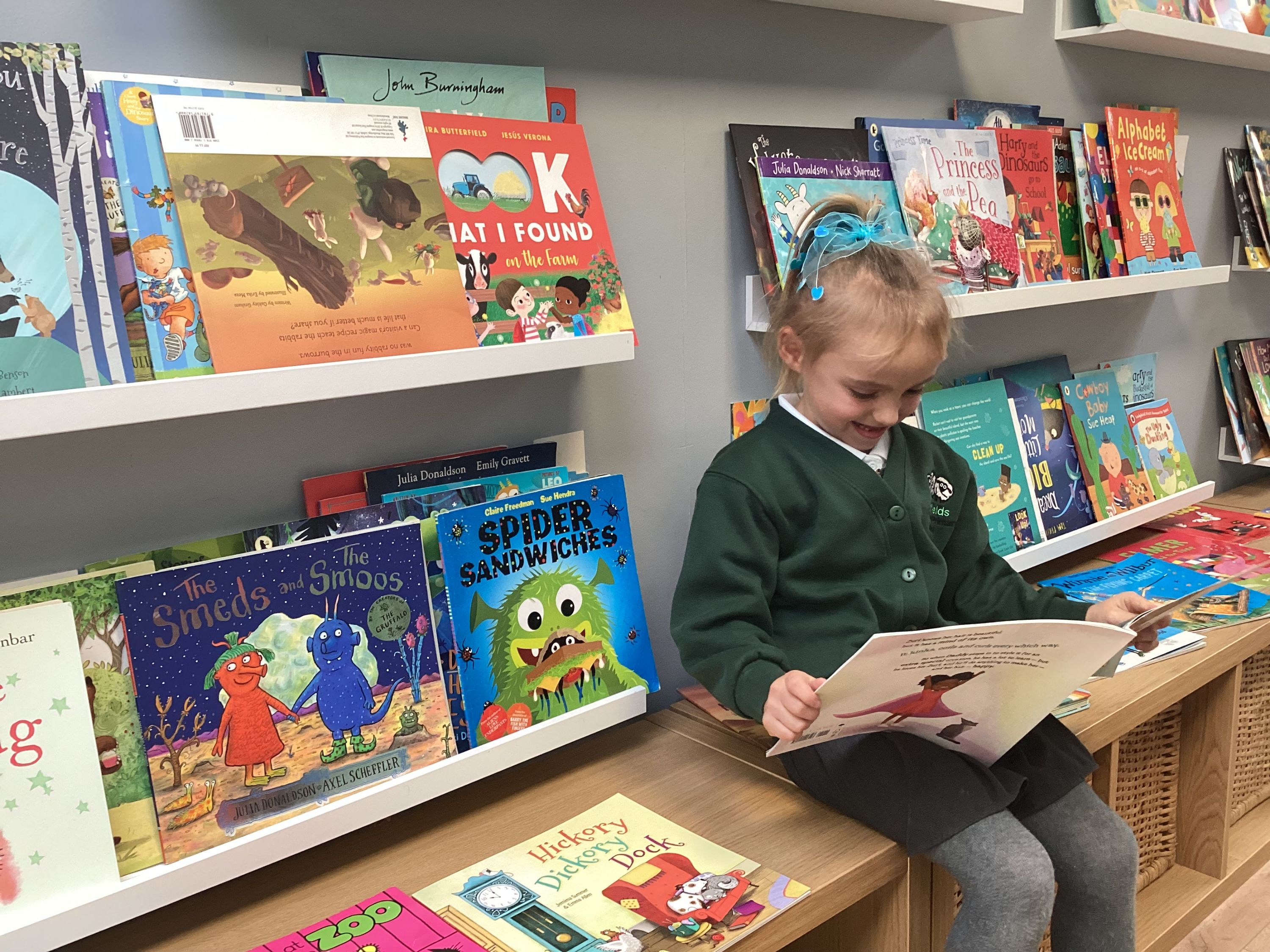 Each term, children have the opportunity to complete a series of reading challenges. Once they have completed them, they will be able to visit the book vending machine and choose a book to take home and keep!

Children will also have access to our decodable phonics scheme books via the Phonics Shed app. Every Year R child will receive a login, so they can practice and apply the phonics skills they have learnt.
Lunch Times
Lunchtime at Greenfields gives our Year R children the chance to have lunch with children from other year groups. Once they have eaten, they will be able to choose from all the incredible areas we have to enjoy at Greenfields including:
​A park area - An area with a climbing frame, slide and swings.
Loose parts - An area with lots of everyday objects for the children to use their imagination and create a world of their own.
Large construction - An area with lots of resources for children to create their own structures to use in whichever way they choose including building their own dens.
Wildlife Area - An area full of natural adventure consisting of wildlife, ponds and a hidden world to explore.
Gravel pit, sandpit, bikes, scooters, MUGAs, Table Tennis, mud kitchen, art, a lot of field space and an inside area.
To ensure our children enjoy every aspect of our play time, our children go outside in most weathers. To accommodate this during wet/cold days, we encourage every child to bring in wellies and waterproof coats.
Trips and Workshops
To enhance our curriculum and ensure we give our pupils valuable learning opportunities, we endeavour to offer a range of engaging and exciting opportunities in the form of trips, workshops and visitors.